Festivals & Venue
NusNus is the secretariat of Distortion (celebration), Karrusel (festival) and Hangaren (venue).
Distortion
Street Life & New Dance Music – since 1998 – all over Copenhagen.

One of Europe's large annual celebrations with 100.000+ guests – with over 15.000 international visitors traveling to Copenhagen for the event. Among locals, 82% of the population aged 18-30 claims to have participated in the festival, which it rates as Copenhagen's most important cultural event of the year.
The free street parties of Nørrebro & Vesterbro and the free Harbour party gather 20.000-80.000 people per day, of all ages.
The Distortion X events – also known as the "big street parties" or "music zones" – are the largest HipHop & EDM festival in Denmark, with over 18.000 tickets sold.
The Distortion Ø festival – the very core of the Distortion week, on Friday & Saturday – is by far the largest electronic music event in Scandinavia with 13.000 guests per day. Distortion Ø is a world-class international rave: only 34% of the Ø guests are Danish.
Karrusel
3 days of house, disco & techno in the woods – since 2014
An immersive, circus-themed electronic music festival on the island of Refshaleøen, with a full-sized amusement carusel ride in a small post-industrial forest. Past headliners include Folamour, Mall Grab, Hunee, Peggy Gou, Amelie Lens, Richie Hawtin, Kolsch, Fjaak, Haai, VTSS, Extrawelt, PartiBoy69, Blessed Madonna, Victor Ruiz, Perel, Jennifer Cardini…

In 2014-2017 Karrusel was in Odense, relaunched in Copenhagen in 2019.
Hangaren
Cultural venue – since 2018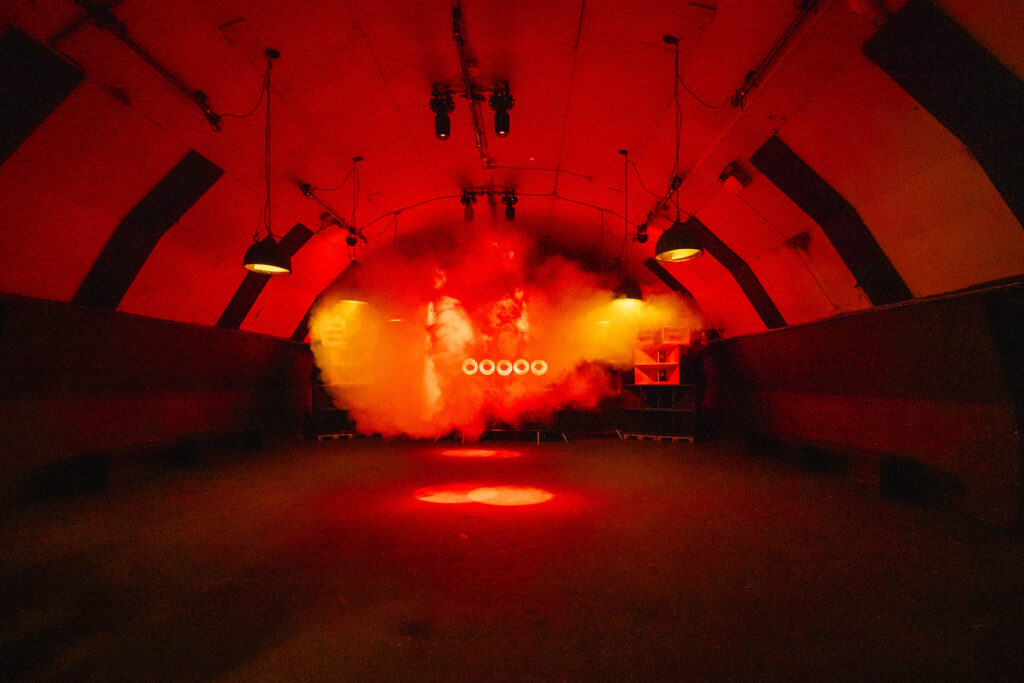 Hangaren is a former hangar turned into a nightclub every Friday & Saturday night + a rental space for dinners, fashion shows, video shoots, weddings, award ceremonies, art happenings and more.

In 2018-2020, Hangaren was called "Hallen i Skoven".

Capacity 500.